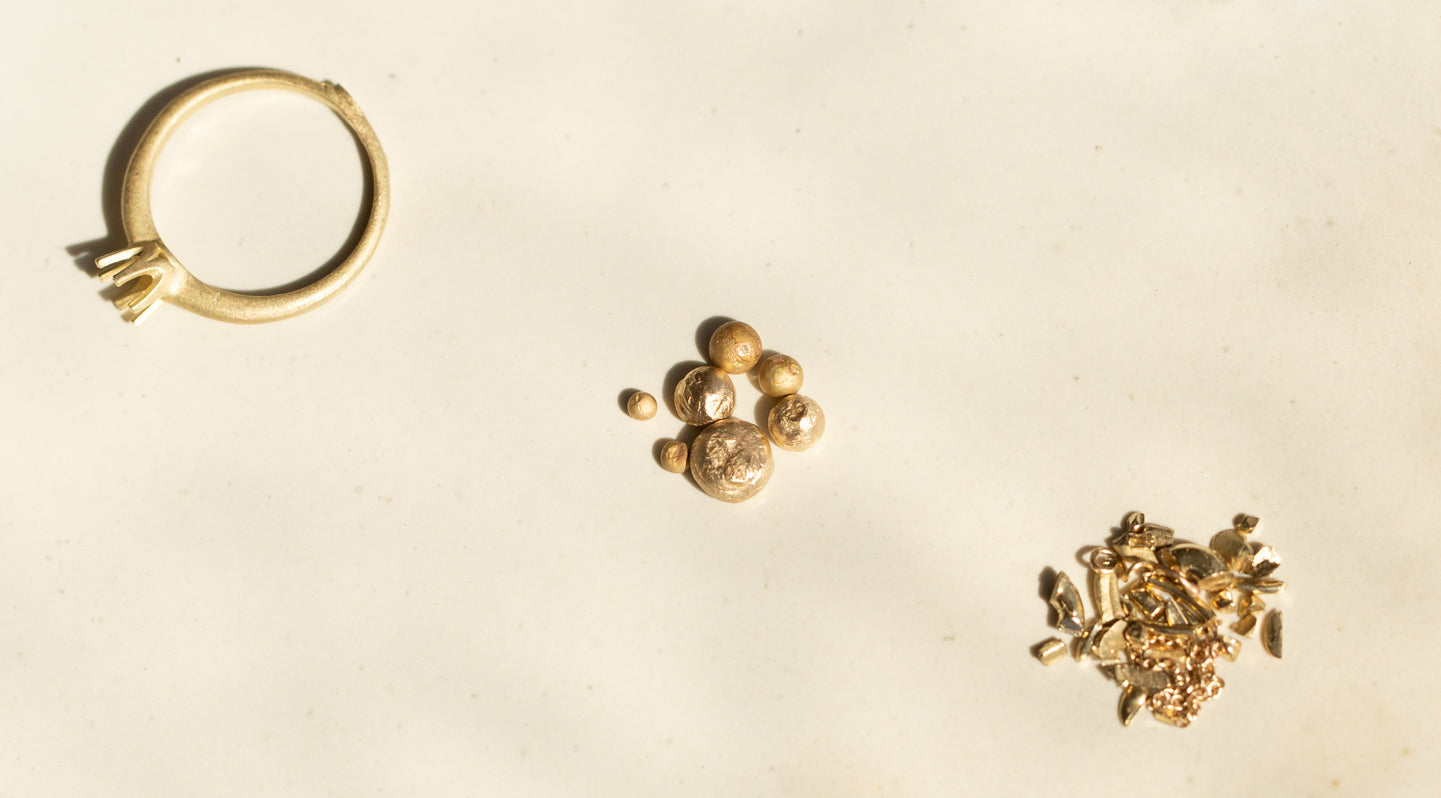 POST CONSUMER RECYCLED
All of our pieces are cast in 100% post consumer certified recycled gold. This means that the metal is extracted from previously used objects (jewelry, electronics, dental fillings, etc.) and then refined in an SCS Certified Green Facility and manufactured into the sheet, wire, and casting grain used to make our jewelry.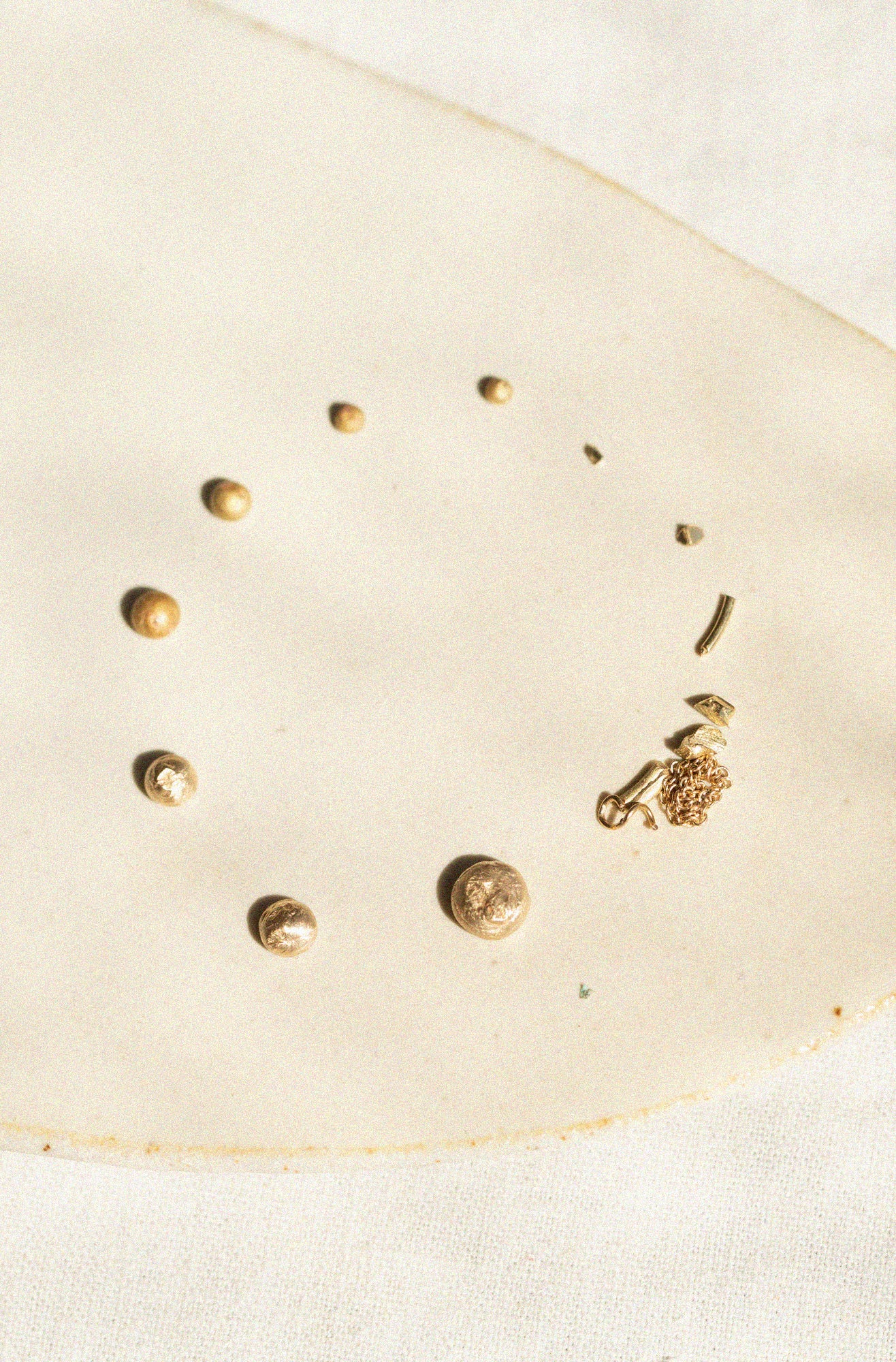 FAIRMINED GOLD
Fairmined is a mining initiative that supports artisanal and small scall mining communities. Fairmined organizations are held to strict standards for responsible practices. These practices include guaranteeing a minimum price for materials, safe and legal working conditions, workers' right to organize, and minimal environmental impact at mining operations. Fairmined gold is fully traceable to its origin and supports the development of safer and more evironmentally responsible mining practices as well as education, health inititives and social programs in the source communities. Ochre Objects uses Fairmined gold in one of a kind and limited edition bridal collections.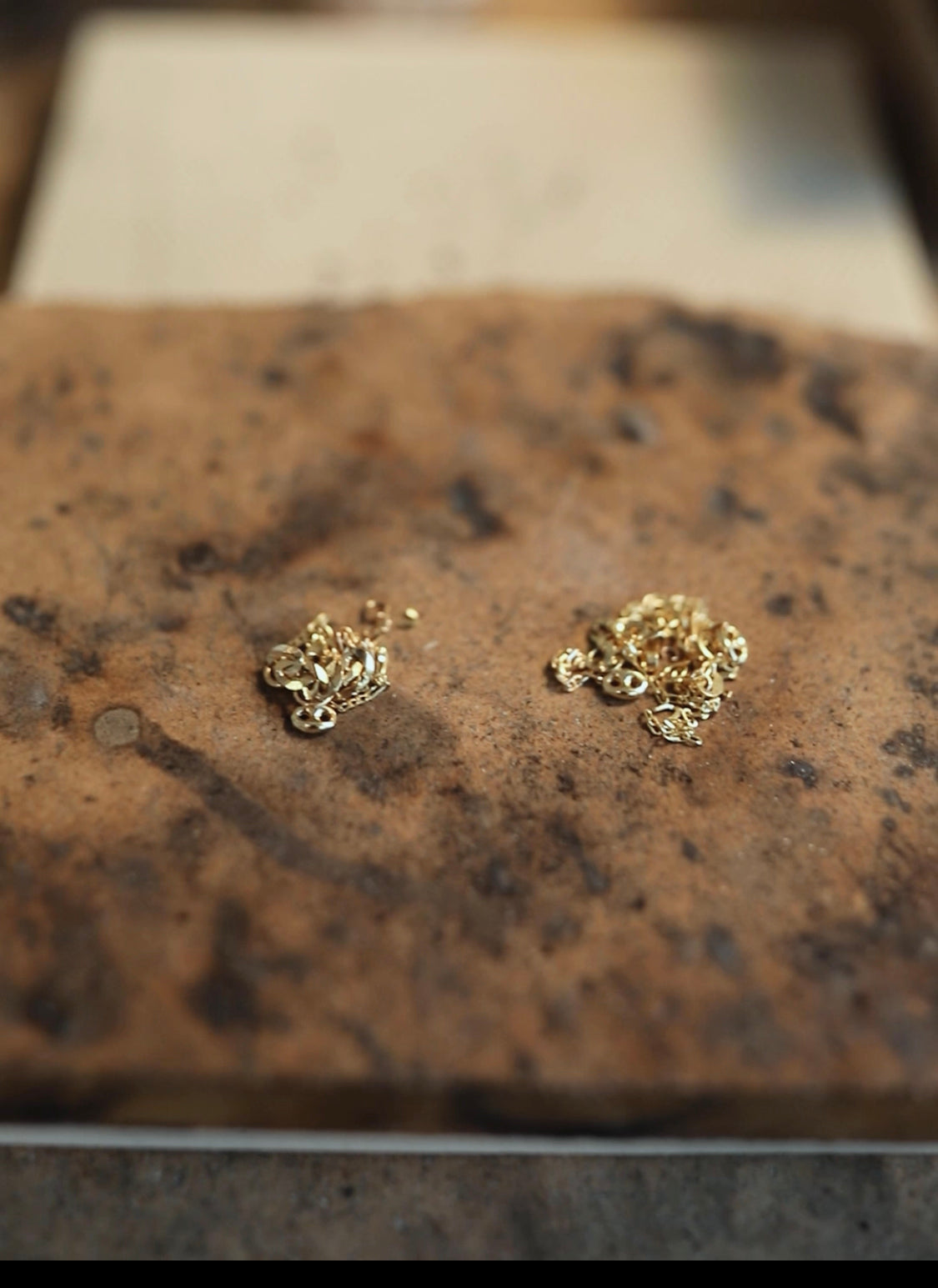 PRE CONSUMER RECYCLED
We repurpose pre consumer gold scraps from our studio into one of a kind collections of charms and pendants in order to maximize our existing resources and lessen our environmental impact.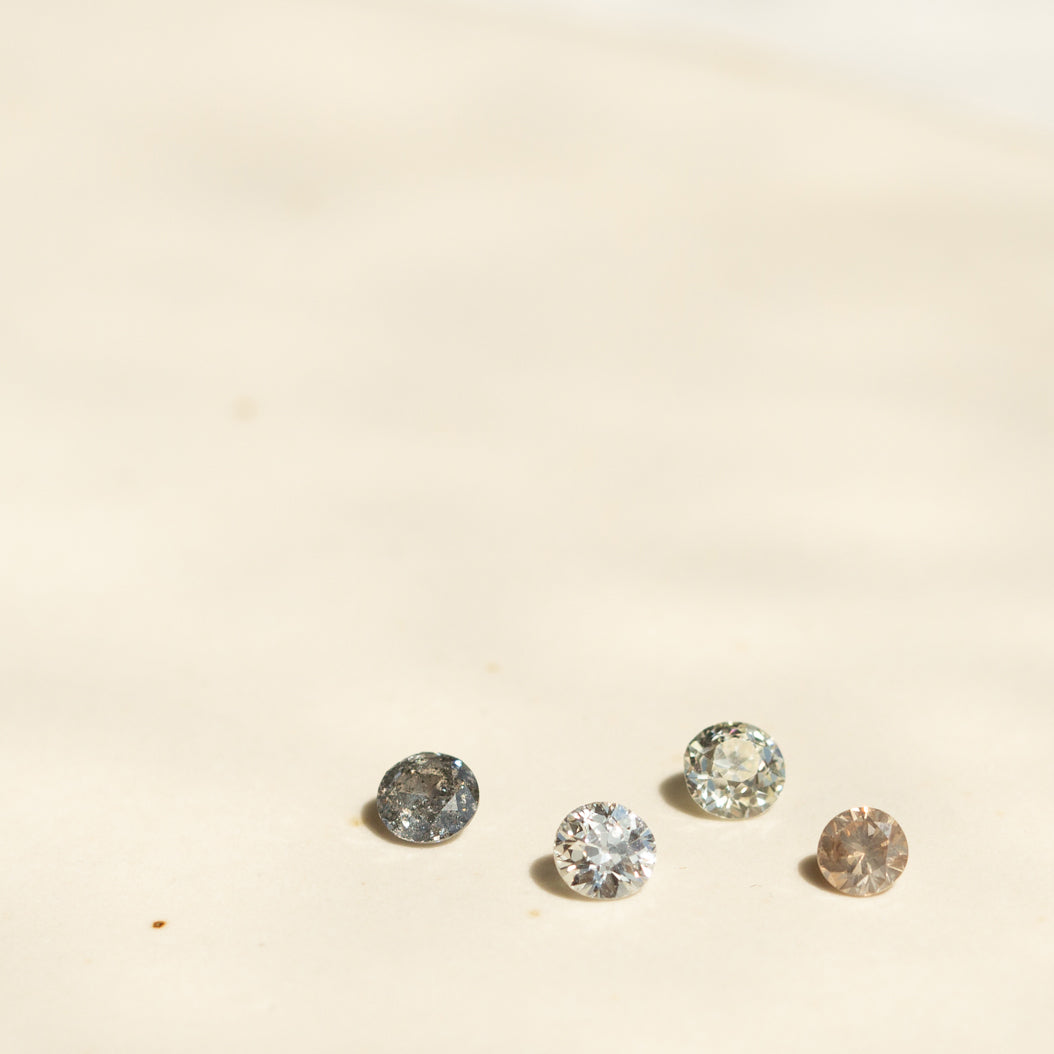 RECYCLED DIAMONDS
We design primarily with recycled diamonds in order to reduce our participation in large scale commercial mining. There is a vast existing supply chain of diamonds in the secondary market that have been extracted from previously owned jewelry or cut from material that would otherwise be discarded. We utilize recycled modern diamonds, recycled antique and vintage diamonds, and recycled heirloom diamonds from our clients for custom projects.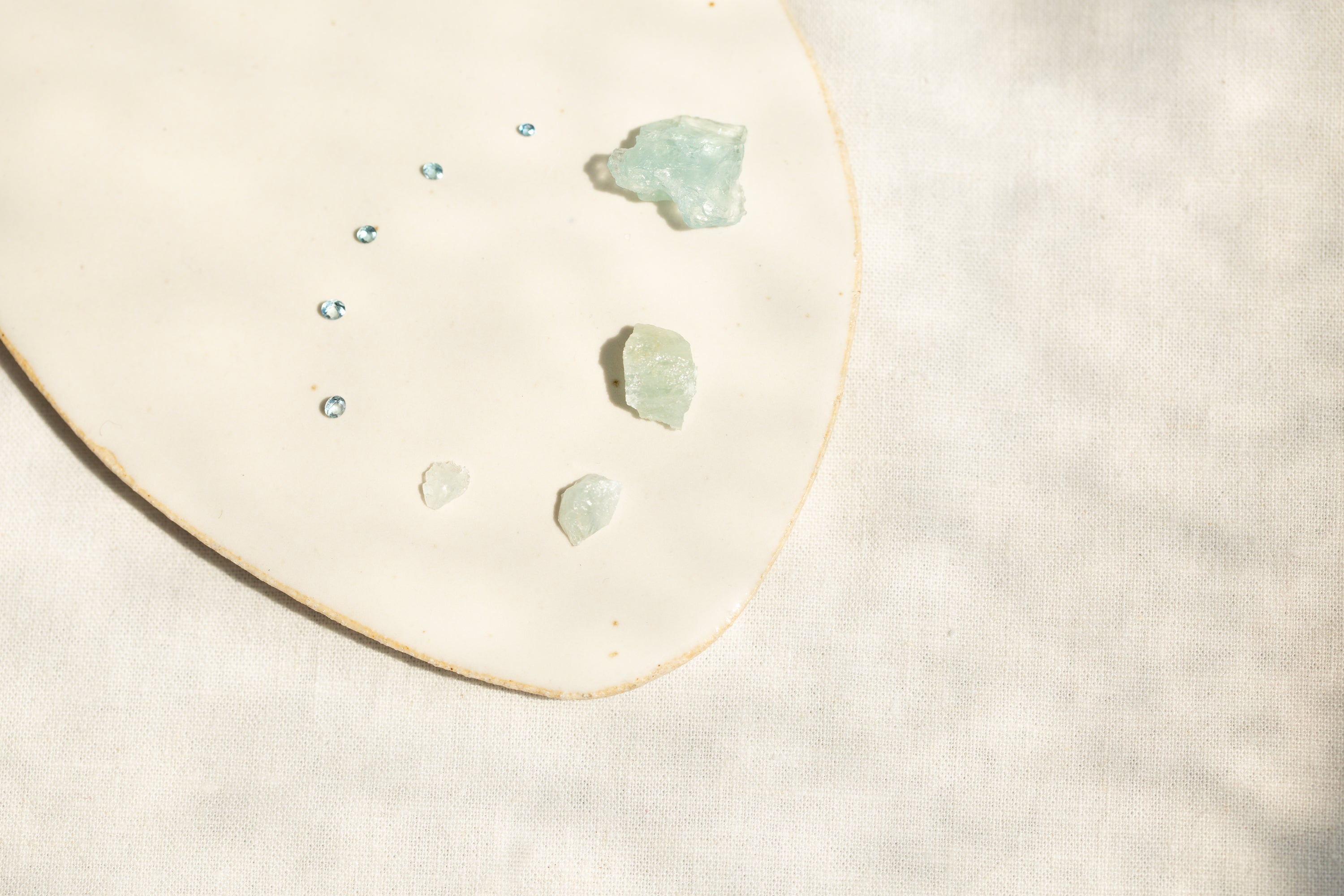 TRACEABLE COLORED STONES
Wherever possible, we design with colored stones that can be traced back to a specific origin and we do our very best to source material with the shortest supply chains possible. We have strong relationships with and trust in our vendors who source directly from miners all around the globe, and who share our commitment to responsible sourcing. We are always striving to improve the transparency of our supply chain. We happily welcome any and all questions about the origins of our stones.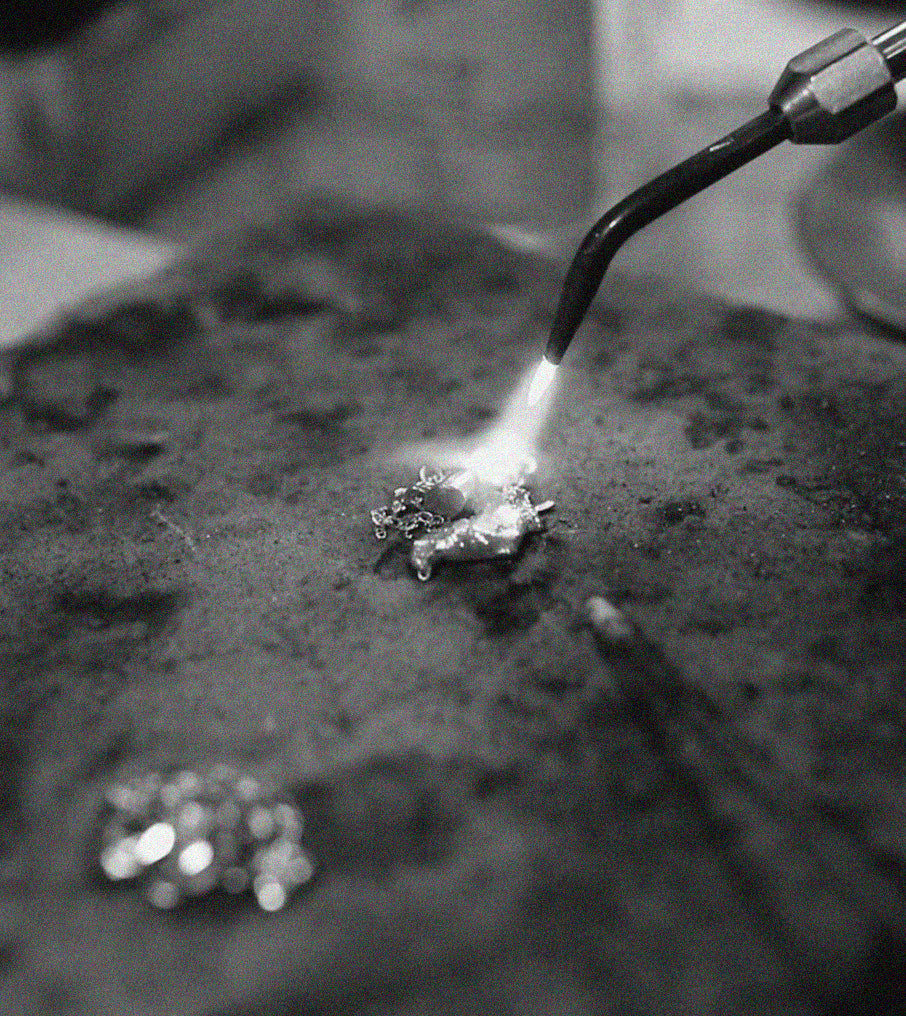 PRODUCTION
Each piece is sanded, set, soldered, and polished by  human hands. Production takes place in both New York City and Los Angeles by trained artisans and craftspeople. 
We utilize a made-to-order production style and reuse and recycle all of our scrap materials for a low waste studio practice. All of our packaging materials are either recycled or recycleable. Our jewelry boxed are made from FSC certified materials.
No two pieces are exactly alike. All of our protoypes are built in our Los Angeles studio by our designer's own hands. Subtle imperfection is a key element in our work, both aesthetically and conceptually.